Want A Free Assessment Of Your Online Marketing Presence?
Utilizing social media for customer relationship building & generating passion for your brand.
Using the power of video to turn prospects into customers, members, or donors.
Learn more.
NOW is the time to get more sales, members, or donors from your marketing efforts.
Don't Be Left Behind.
Successful marketing in today's environment requires an integrated offline and online approach. No longer can you rely simply on word-of-mouth for new patrons, customers, donors and members. If "online" is not part of your marketing mix, you don't exist!
Online & Social Are King
When someone learns about your company or organization, the first thing they do is search for your website. What do they find? How are you presented on social media? What have customers said about your business online?
Today Is 'Mobile'
Over 70% of all online searches are done via a smartphone or tablet. Is your website designed for those devices? Are you taking advantage of the marketing opportunities that mobile provides? Are your competitors?
A Website Is Not Enough
In today's online & mobile world, simply having a website is a necessity but it's not enough. To succeed, you must engage your customers through social media, their hand-held devices, and with frequent, relevant content.
"From start to finish Brian guided me through the process and the end result was amazing! ...Thank you Brian for bringing my business into the 21st century and taking my business to a level I never dreamed of!"
Simone Stevens, Founder & Owner – Temescal Tots Infant/Toddler Daycare
"Mr. Saunders created a website for us that is beautiful, captured our vision, and he charged an equitable price that we could comfortably afford. ...His integrity, business ethics, professionalism and kindness are to be commended."
Dianna Anderson, JD – Founder & CEO of Take Your Sister 2 Lunch, Sisters, Inc.
"Brian designed my website with such professionalism and patience. ...Brian had a way of removing any anxiety I had and making this a wonderful experience. Bravo!!"
Pamela Grimm – Personal Trainer
"I can't say enough about the excellent service we have always received. Brian is efficient and responsive to our needs, especially in handling our quick turnaround requests. Brian really understands our business and needs."
Windsor Lindor, President, Board Of Directors –  East Palo Teen Home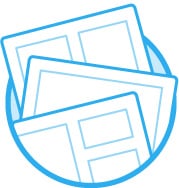 Results Focused
Trained at the world's leading strategy & web development firms, Agent Hi5 Marketing measures it success by the growth in your bottom line!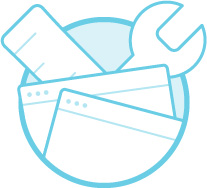 Technology Experts
Agent Hi5 Marketing stays up-to-date on the latest online technologies and marketing techniques so you don't have to!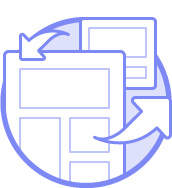 Superior Customer Support
Above all, Agent Hi5 Marketing strives to inform you of industry best practices, answer your questions, and provide the support you need when you need it!
Agent Hi5 Marketing provides a full-range of services for your online & offline marketing needs:
Graphic Design
Search Engine Optimization
Online Reputation Management
Content Management
Lead Generation
Copywriting
Business Consulting
Industry-Specific Solutions Available
In addition to our broad service offerings, take advantage of Agent Hi5 Marketing' extensive experience in specific market areas.
Local Businesses
Get more customers & have them visit more frequently.
Non-Profits & Member Organizations
Improve your community/member outreach & fundraising efforts.
Day Care Providers & Preschools
Increase parent's sense of security.
Artists & Musicians
Enhance your engagement with existing & potential fans
Don't Delay... Get Started Today
Agent Hi5 Marketing
Oakland, CA
office: (510) 978-4107
fax: (208) 248-6831
email: info@agenthi5.com
Agent Hi5 Marketing is not associated with the hi5 social network.